---
Randy and Kate's Homepage.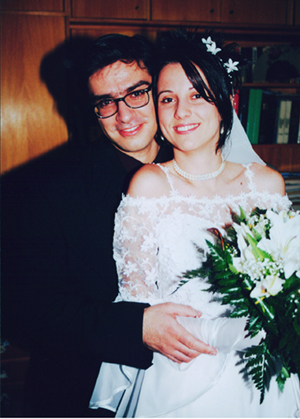 Kate and I shortly before being married in Bulgaria.
---
Here's our first attempt at a website to show all our family and friends our pictures. We will be changing the page alot as we scan and upload pictures, so you can come back later to see what changes we have made. :)
A few pictures from our wedding in Bulgaria (until we get the rest of them scanned and uploaded).
Some pictures from Kate's home town.
Our trip to Budapest.
Our trip to California where my parents first met Kate. :)
Visiting Kristy and Jeremy in Eugene.
Portland , the city of rain and roses.
Here's a little bit about both of us:
Kate:
Randy:
I'm Doctor and a graduate of Western States Chiropractic College and live in Portland Oregon.

I used to work at the Sonoma State library as a "junior systems administrator" in the systems department. Most of my work time was spent troubleshooting, upgrading and reinstalling faculty and public workstations, on Mac, Windows95, WindowsNT and Linux Operating Systems and server maintenance. It was a fun job with alot of opportunity to learn and a great coworker/supervisor who is also my friend.

I usually waste all my extra time on Starcraft Broodwar! I'm still looking for challenges if anyone wants to play. :D

Here's some pictures of me, my friends and the people around me.

A few photographs from some of the beautiful hikes and waterfalls I've seen here in Portland:

This is Mike's home page. (That highlighted thing, not this page.) He's the guy that helped me start to learn Linux and get this page up. This is what Mike would like as a home page .

Here is a picture of my sister: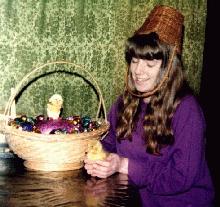 Doesn't she look great in a basket??
---
Comments and/or suggestions?: Email me at: bryant@passwall.com