Hike up Multonomah Falls 6/22/02
Forest covered road to the falls trailhead.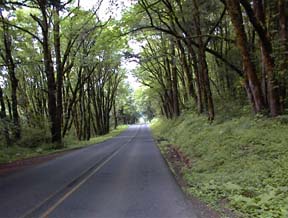 Looking up the full hight of Wahakeena falls. Yes, it's an indian name :)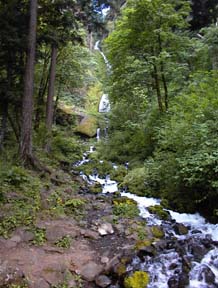 Upper part of Wahakeena where you can walk across right in front of it. I took the picture from a distance because of all the spray and mist.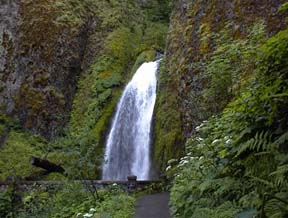 Looking up 60 degrees at a small prominence. Red goosebills carpeted the hillside and somehow they are brighter in person...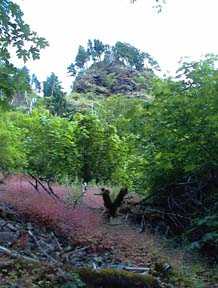 Looking out onto the Columbia river less than half the way up.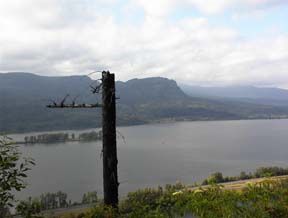 Moss covered rocks and logs along the stream feeding the Wahakeena falls.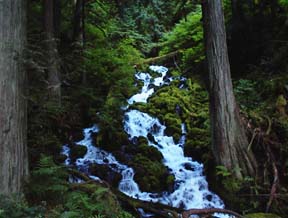 A smaller falls called Fairy falls.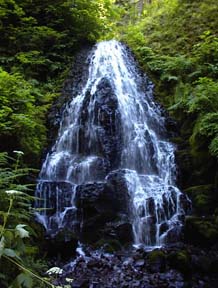 Some columbine, I left my camera's autofocus on these so they are blurred in the closeups.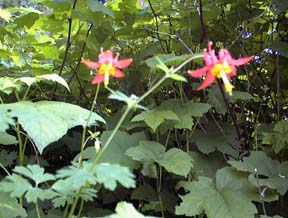 Wild Oregon irises.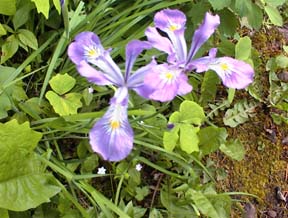 Menzie's Larkspurs. They are older now and the blooms are dissapearing, but in many areas along the hike in the spring they cover both sides of the trail.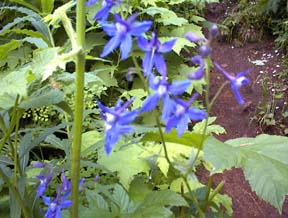 The sun peeking through the clouds on my way down